The Brewer's Cabinet
United States, Nevada, Reno
Web: http://thebrewerscabinet.com/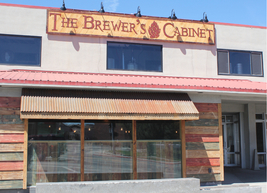 The Brewer's Cabinet is a Nano-Brewpub designed with the idea of creating fresh, exciting and unique beers. Since this is a small batch brewery it allows them the flexibility not to be limited by popular fads, current trends or industry pressure in crafting their beers.
They create the beers they want, as they want.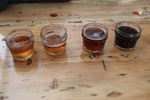 Their Brew Masters have been fully empowered so that there are no limits on creativity or style. They only ask that they do what they do best and brew with passion and love. They also feature an impressive selection of guest draft handles and bottle selection to help compliment their own beers.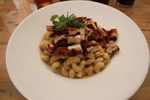 With a small kitchen onsite, they create a fresh and local menu for customers with an emphasis on quality ingredients that pair superbly with their brews. They want to create a comfortable and relaxed atmosphere for customers, so that they can enjoy the environment no matter what time of the day, nor what the occasion is. Power outlets on every booth.
They are nestled in downtown Reno, tucked just next to a residential area. Very popular with the locals. They truly want to be a "Brewer's Cabinet" for the Reno area!