Graeters Ice Cream
United States, Ohio, Cincinnati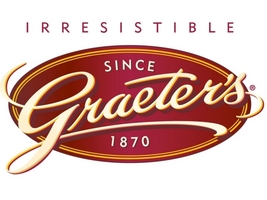 Founded in 1870 by Louis C. Graeter, Graeter's has perfected the traditional French Pot process, making the world's finest ice cream just two gallons at a time. Also handmade chocolate confections and fresh baked goods have become traditions throughout Ohio. Today the Graeter family still faithfully uses his century old recipes and methods of production.
Each Graeter's store may also have a selection of seasonal flavors, local favorites, and maybe even a few surprise flavors. Flavors include: Black Cherry, Caramel, Strawberry, Strawberry, Cookies 'n Cream, Coffee, Elena's Blueberry Pie, Butter Pecan, Chocolate, Vanilla, Black Raspberry Chip, Chocolate Chocolate Chip, Mocha Chocolate Chip, Toffee Chip, Coconut Chip, Chocolate Coconut Almond Chip, Mint Chocolate Chip, Peanut Butter Chip, Cookie Dough, Buckeye Blitz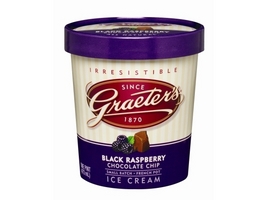 Order online or in advance and Graeters will pack 6 pints in dry ice. Graeters has expanded past Cincinnati
Check for a location near you:
Graeters Ice Cream is now available in grocery stores around the United States: Search for a store near you!