Okanagan Wine Country
Canada, British Columbia, Okanagan
Web: http://www.okanaganwines.ca/wineries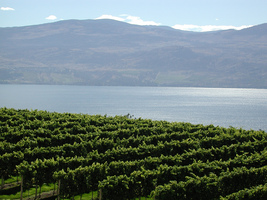 With more than 120 wineries, Okanagan Valley is British Columbia's oldest, largest, and most popular wine-producing region covering over 200 miles of carefully tended vineyards. By car or bike, take a self-guided or guided wine tour to discover complex Pinot Noirs, vibrant Chardonnays and sweet Icewines at wineries perched above glittering lakes.
Wineries range from large, luxurious facilities to small family-run vineyards. Tour magnificent estates such as Mission Hill Family Estate Winery, or enjoy intimate tastings at boutique wineries like Gehringer Brothers Estate Winery.
Combine wine touring with the Okanagan's laid-back lifestyle. Go golfing at Nk'mip. Try a winery cycling tour, or dine at winery restaurants that create dishes with ingredients from the Okanagan Valley or BC's coast.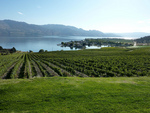 Most wineries in Okanagan lie in one of six sub-regions:
Kelowna: The largest city in Okanagan and starting base for many wine tours.
Naramata: Site of more than 20 boutique wineries and the nearby Bottleneck Drive wine route through Summerland.
Okanagan "OK" Falls: Higher altitude vineyards with breathtaking lake and bluff views between Penticton and Oliver.
Oliver: Often called the "Wine Capital of Canada", with nearly a dozen vineyards along the "Golden Mile."
Osoyoos and Black Sage Bench: One of Canada's hottest areas, home to BC's southernmost wineries.
Similkameen Valley: The Okanagan's neighbouring valley with wineries and fruit stands from Chopaka to Keremeos.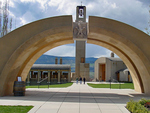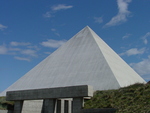 Some of the popular Wineries of the region include:
Mission Hill Family Estate Winery - One of the largest in Okanagan.
Burrowing Owl - This Winery boasts a devoted following. Not to mention visitors can climb the winery bell tower to learn about the unique desert environment.
Qwam Qwmt ("achieving excellence") wines - At Nk'mip Cellars, North America's first Aboriginal owned and operated winery. Also, learn about rattlesnakes and hear drumming at the Nk'mip Desert Cultural Centre.
CedarCreek Estate Winery - Its Mediterranean architecture, open-air restaurant, and concert pavilion overlooks Lake Okanagan
Summerhill Pyramid Winery - Ages its vintages in a four-story pyramid.

Winters in the Okanagan Wine Country can dip below -8°C/18°F, which makes it ideal for harvesting naturally frozen grapes to create sweet Icewine.

Don't miss the fruit wines made with local cherries, peaches or apples. Sip Crab Apple or Black Currant wines at Elephant Island Orchard Wines. Try Asian Pear or Apricot Dessert wine at Forbidden Fruit Winery.

It's possible to spend weeks exploring and tasting. Ask local Visitor Centres for winery information and maps, or visit the BC Wine Institute to get wine tour itineraries. Keep in mind while driving, follow burgundy-and-white wine route road signs. The Okanagan Wine Tour Guide (John Schreiner, 2010) is an excellent wine touring resource book.

There are several Wine festivals that take place throughout the year, which let's visitors meet the winemakers and sample various wines:

Most wineries welcome visitors from April to September. Call ahead for open hours during other seasons. Reservations are recommended for large groups. Most wineries offer complimentary tastings or charge a nominal fee.

View a map of the Okanagan wineries