PEI Shellfish Festival
Canada, Prince Edward Island, Charlottetown / September
Web: http://www.peishellfish.com/about-the-festival/
Email: info@peishellfish.com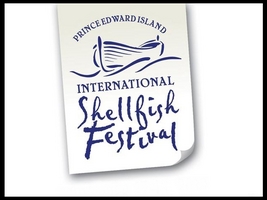 Prince Edward Island International Shellfish Festival, a four-day festival packed with culinary demos, celebrity chefs, exciting (and delicious) chowder, and oyster shucking competitions. Tens of thousands of people from around the region and the world are drawn to this vibrant celebration of PEI shellfish.
Got chowder? If you're serious about seafood chowder, don't miss the PEI Potato Seafood Chowder Championship and the International Chowder Championship. Sample the delicious chowder dishes during each challenge! You actually get to be the judge by choosing your personal favorite.
Get shucked! If plump and juicy oysters are what you long for, check out the Shiny Sea PEI Oyster Shucking Championship, and the Raspberry Point International Shucking Championships. The world's best oyster shuckers will amaze you with their skill and speed as they compete for the title of Best Shucker.
Think it looks easy? Then try your hand at shucking oysters yourself! Join us at the Keep on Shucking with Frank's RedHot® Oyster Shucking Demos taking place during the PEI International Shellfish Festival.
Kick up your heels! Besides all the shellfish and the chowder and the demos and the shucking, the festival features lots of live music from some of the best acts in the Atlantic Canada.
Other festival highlights include the Go Deep International Tie One On Mussel Competition, the International PEI Shellfish Chef Challenge, Peake's Wharf Boat Cruises, Top Notch Charters Lobster Fishing Excursions, Culinary Bootcamp and much more.