Fog's End Distillery
United States, California, Gonzales
Web: http://www.fogsenddistillery.com/
Email: craig@fogsenddistillery.com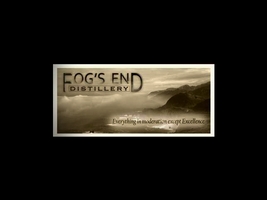 This is a distillery that is reminiscent of small family distilleries that flourished on America's farms, whose customer were family and friends. The private distillery brews 4 types of Whiskey's: California Moonshine, Monterey Rye, White Dog, and Handcraft Your Own Whiskey.
The Distillery is not often open to the general public, so call ahead 831-809-4941. If passing through Gonzales, Fog's end can be found at most of the local liquor stores.
California Moonshine - has a smooth and distinct flavor of corn and cane sugar. Bottled at 100 Proof, the flavors are surprisingly soft due to slow and delicate distillation of the sour mash in the copper pot still.

Monterey Rye - Employing a non-cook traditional sour-mash whiskey method to product the Monterey Rye, this process produces flavors that are more natural, resembling the flavor of the rye grain itself.

White Dog - Uses a non-cook traditional sour-mash whiskey method and a copper pot still to produce natural flavors that resemble that of the rye grain itself.

Hand Craft Your Flavor - Thinking outside the barrel by including a piece of barren with the bottle, the consumer is empowered to chart the flavors that satisfy his/her own discerning taste. In just 4 week a golden color begins to form, and in 8 weeks a smoother finish from the moonshine tasting whishkey one starts out with.
Video