Booking A Hotel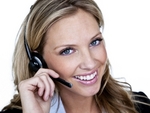 It is easy to just call or go online and book a hotel room, but most hotels want to try to make your stay as pleasant as possible. If you take the time to provide them with information your are looking for in your stay, it may make a world of difference once you get there. Keep in mind, more often than not, when you arrive at a hotel you will probably be tired. Anything you can do to start off the stay right before you get there will go along way with your stay in the end.
Get What You Want: When booking make sure to get what you want. While it may be easy to go online and book a room, it is much better, to speak to a reservations clerk when you wish to make special requests. Most reservations clerks are happy to help, if you tell them it is for a special occasion you can get on their good side fast, and possibly get more for your money. Keep in mind that the registration desk has access to see any notes that the reservations clerk enter into the reservation system. Some requests that they are happy to help with are:
What your view from the window will be
A handicap room (these are often larger rooms, if you can handle lower counters and special bath tubs)
Quiet room versus a room on the family section of the hotel, or pets.
Pet friendly rooms. If you have a pet, or you are allergic or don't appreciate the smell animals leave behind.
Fact: Some hotels (ie Aquarius in Laughlin, NV) have sections for families and one for couples only. Also, keep in mind, a room with 2 queens is often larger than a room with 1 king
Membership Rewards: If you are a member of a hotels reward service, always login to the website or tell the reservation agent, in some cases you can get special pricing.
Using reward points: Traveling outside the country is expensive and every bit helps. Collect the points from hotels here in the U.S. and use the points abroad. In many cases using points outside the U.S. will yield better rooms and nicer hotels. Either way, be sure to use the points before they expire. Hotels will not let you know when they expire, so keep a close watch.
Get confirmation: Always get a confirmation number. Have it emailed with all the requested information and itemized pricing that includes all fees and taxes. Computers make mistakes. ALWAYS print it out or make sure you have it available on paper or your electronic device (phone, laptop, etc...) for
Fact: In some countries, hotels may try to give you an opposite room from what was reserved. The Confirmation number with the room description GUARANTEES your room every time. They don't expect you to be prepared. If they cannot still provide the exact room, negotiate a better room at the same price, a meal at their restaurant, or have certain fees, for the inconvenience.
Out-the-door-price: Nowadays there are so many added on charges and fees, your room may be $100 a night with $10-$50 in extra fees per day. If you're concerned ask what all the fees are. Typical fees include: Resort Fees, Room Tax, Tourism Tax, TBID Tax, Parking, internet, Golf, etc... The room may be cheap, but the hotel may make it up in fees. (See below: Fees / Taxes)
What's Included: Find out what is included. Find out if there are any packages with anything included (breakfast, drinks, spa, etc..). Be careful though sometimes it isn't that great of a deal. If a room is $100 with nothing included, but a room with Breakfast is $150, will you really eat $50 worth of food. Especially if one of you just enjoys coffee and a pastry.
Club Lounge Floors: Many four and five star hotels have a club lounge floor. Rooms on this level can sometimes be $50-$100 more. Occasionally, if you ask for an upgrade to this floor, it may be granted at check-in (it helps to tell them how special it is to be at their hotel).The floor usually offers larger room sizes and a club lounge that will typically be an exclusive room with the following FREE items:
A simple continental breakfast
Wine, beer, and sometimes well drinks
Small finger size dessert in the evening
Some have a dedicated concierge.
IMPORTANT: Make sure to ask what is included in the club lounge (Every hotel is different) and ask when it is open/available (Some close on weekends). It may not be worth the extra money.
Call Directly: Call the hotel directly and speak to them, try not to let them transfer you to the main reservations line. In some cases they can get you better rates, a better room, and sometimes a better price depending on how reservations are looking on the day of check-in.
ALWAYS ask for a discount: Whether you are calling directly or through a reservation line always ask for a discount. Ask for:
Pay in full when possible: Hotels will have special pricing if you pay in full at the time you make the reservations. (Another reason to call and speak to someone)
AAA discount: These rates are often better than all others and have limited availability
Visa/Mastercard/American Express Discounts: Also check with your credit card company to see if they have a travel service. American Express often have deals. If your in their reward program, you may be able to use points to discount the rate as well.
Ask for a Company Discount: Companies have negotiated rates with Hotels. If there is a LARGE corporation in the city you are going to, sometimes you can tell them you are doing business at "XYZ" company and see if they offer a corporate discount. Hotels have yet to ask for ID or proof that someone is with a company they are staying on behalf of. Disclaimer: Do at your own risk)
Upgrades
: It isn't wise to ask for a free upgrade when booking. Ask what the price difference is, and if they can do anything better on the upgraded price. If it is only off by a few $10, It may be worth booking. However, I usually wait until check-in to try and get an upgraded room and hope they aren't busy.
Fact: Many times you have a 50/50 chance on a free upgrade. If the hotel is empty, odds are in your favor. Chances also increase if it is just for one night. It appears that if housekeeping has to clean a larger room, it is better they only do it once, than 3 times.