Abita Beer
United States, Louisiana, Abita Springs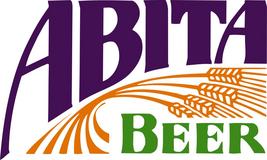 When you think of New Orleans, you should be thinking of Abita beer. Founded in 1986, the Abita Brewing Company is nestled in the piney woods 30 miles north of New Orleans. In its first year, the brewery produced 1,500 barrels of beer. They currently brew over 109,000 barrels of beer and 6,000 barrels of root beer in our state of the art brewing facility. The lagers and ales are brewed in small batches, hand-crafted by a team of dedicated workers with only the highest ideals of quality. This pride, along with our brewing process, is what creates our great brews.
Abita Beer has no preservatives, additives or stabilizers and is cold filtered. The result is beer that is the finest and freshest tasting as proven by the loyal customers and great chefs of the south who use Abita Beer in their recipes.
After Hurricane Katrina in August of 2005 and Abita was able to reopen, the began contributing to the rebuilding efforts of the city of New Orleans with the brewing of the "Restoration Fleur-de-Lis" Pale Ale. One dollar from every six-pack sold is donated to help rebuild New Orleans. As of 2010, Abita had raised $350,000 this beer has become so popular it is now brewed year round.
Abita also began contributing to the Gulf Oil Spill crisis with their SOS Pilsner in July 2010. The SOS (Save Our Shore) beer generates .75 cents per bottle is donated for charitable foundations working to protect Louisiana's precious shoreline.