California Artisan Cheese Festival
United States, California, Petaluma / March
Web: http://artisancheesefestival.com/
Email: info@artisancheesefestival.com

This festival is the first-ever weekend-long celebration and exploration of handcrafted cheeses, foods, wines and beers from California and beyond. Attendees can learn how to taste, buy, serve and enjoy distinctive artisan cheeses from the experts. The educational seminars and tastings are led by cheese experts, cheesemakers, chefs and fromagiers from across the country, and virtually every session involves tastings and/or pairings of artisan cheeses. The festival features a wide variety of artisan cheeses from California and beyond, together with their artisan bread, food, wine and beer complements.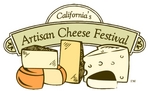 It also shows the wide variety of artisan cheeses available, and the flexibility with which they can be used. The festival's marketplace event on Sunday gives the cheesemakers an excellent opportunity to showcase and sell their cheeses.
The mission of the California's Artisan Cheese Festival is to: Educate people who want to learn more about artisan cheese; Support the artisan cheesemaking community and its sustainability; and Celebrate and enjoy the creations of the artisan cheesemakers.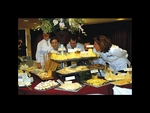 The festival helps the artisan cheesemaking community directly by contributing 10 percent of all ticket proceeds to nonprofit organizations that work to
Protect and preserve the lands needed by the artisan cheesemakers for their cows, sheep and goats;
Train and encourage the next generation of milk producers and cheesemakers; and
Support the artisan cheesemaking community in California. The festival also supports the Redwood Empire Food Bank, which is working to eliminate hunger in Sonoma County.